The Olympic Flame has finally arrived in its host city — Tokyo — after a delay of over a year, caused by the raging pandemic which forced the Olympics games to be deferred. It is now all set to light the Olympic Cauldron on July 23, 2021 at the Opening ceremony of the games.
The quadrennial festival, this year being held in the fifth year, is a celebration of international sports like none other. It is therefore, no surprise that those sports which are outside the Olympics list of disciplines are constantly petitioning those in charge for a place in the Olympian sun. A strong contender for this has been chess, and as a global force, its credentials are second to none.
Chess is one of the oldest games known to us and has been around for centuries. It is played in more than 170 countries of the world. What then are the criteria for a sport to be included in the prestigious Games and why hasn't chess made the cut so far? Surely, the growing popularity of the sport and the fact that it is played by so many young people should be an advantageous factor in the sport's favour.
The most common counsel against chess is that it is not a 'sport', but a game, because it doesn't involve much physical athleticism. FIDE (Fédération Internationale des Échecs or World Chess Federation), the governing body of chess internationally, has been officially recognized by the International Sports Federation and chess has been acknowledged as a sport by the International Olympic Committee in 1999. The commonly accepted notion is that while chess does exert immense strain on one's mind, it does not strain one's body. One merely has to ask the current elite Grandmasters and they would tell you how they have to be in peak physical condition to sit at a table and concentrate for multiple hours a day, multiple days at an end during a tournament. One small lapse in concertation can lead to defeat.
This omission haunts Indian Grandmaster Surya Sekhar Ganguly. "That is, in fact, a mystery to me. Almost every country plays chess. There are very few sports that have such an amount of participating countries. I don't see any reason why it should not be a part of the Olympics," says GM Ganguly.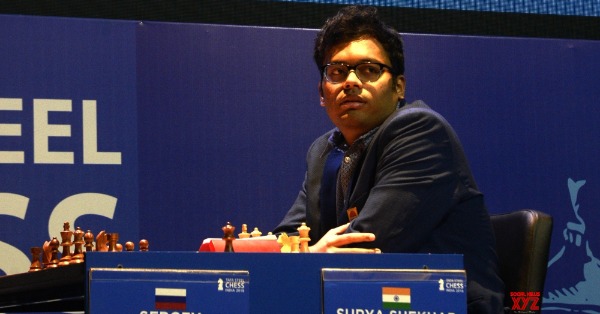 Socio-political factors could also be the reason why chess hasn't been included in the Olympics till now, feels Armenian-American Grandmaster Levon Aronian. "There were many reasons, many of them been geopolitical. Right after World War II, USSR completely dominated the world of chess. Including it in the Games would not have been in favour of the western countries. But that is not the case anymore, and I think with China and India becoming forces in chess, together with Russia and USA, the wait for this fair decision should not be long," says GM Aronian.
The chess world has its own version of the Olympics — the Chess Olympiad. FIDE organised the first Official Olympiad in 1927 and since 1950 they have been held regularly every two years. Jeroen van den Berg, Tournament Director at the Tata Steel Chess tournaments in Wiyk aan Zee and India highlights the importance of this Olympiad: "In the recent past, there have been made several attempts by FIDE to include chess in the Olympic Games. Not only as part of the summer Olympics, but also as part of the Winter Olympics. My personal feeling is that the time was not ready yet. Moreover, not all the chess lovers supported the idea, since the chess community has its own Olympiad, that takes place every two years. This is already a festival in itself."
However, it is important to recognize the massive following of chess among the youth today. The FIDE has already been campaigning for the sport to be a part of the 2024 Paris Olympics but it hasn't borne fruit. When asked about the one factor that absolutely forces the balance in favour of chess, GM Aronian says, "There are millions of reasons, but let me mention just a sport reason. Chess players lose more energy during the games than most sportspersons. One more reason is the age of the game — starting as a game for four in the Indus Valley civilization, making its way to Europe through Persia and Arabia to become a part of our collective human heritage. It has the depth of a raga and a symphony."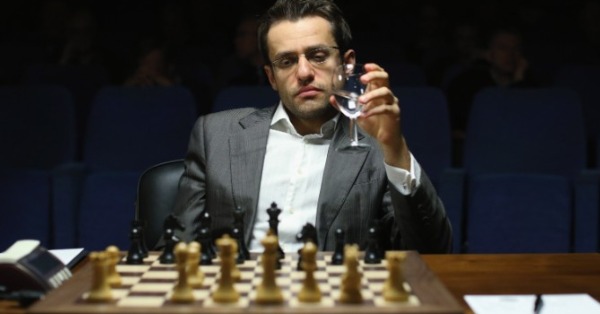 GM Ganguly thinks that if one merely looks at the participation in the Chess Olympiads, that should be reason enough. In the last physical Olympiad that was held in Norway, 170 countries sent representatives. And while it hasn't been accepted into Paris 2024, the campaign will continue. Chess needs to make the transition from game to sport in the public eye as well and the Olympics would be the perfect vehicle for that. Van den Berg agrees, "I would say that being part of the Olympics is good for the popularization of the game itself. Moreover it means that chess will be adopted as a serious sport, not only as a game. I am quite sure that during the Olympics chess will be followed by all sports lovers all over the world. The time is now!"