The backdrop of moody July skies seems to echo a kaleidoscope of visual art that Kolkata spaces offer this month, from the compelling human stories of Bangladesh-based photojournalist-activist Shahidul Alam, to a comprehensive retrospective of Somnath Hore, to ebullient colours that mark a Gond ritual of tree worship.
Singed But Not Burnt
Photographs of Shahidul Alam, curated by Ina Puri
Emami Art, June 18-August 20, 2022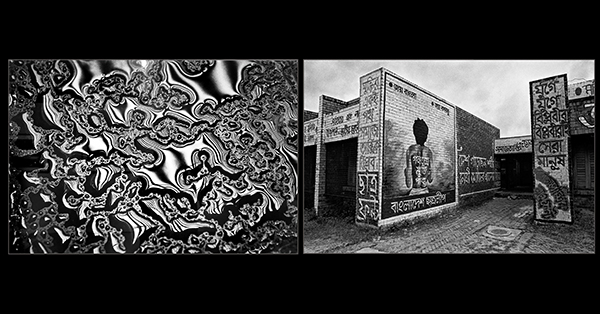 'Especially relevant at a time when freedom of speech and expression is being challenged the world over, Shahidul Alam's work is like a beacon of light and hope', writes curator Ina Puri. Alam, probably the best-known photojournalist to emerge from Bangladesh, is the fabled founder of the Drik Picture Library and the Pathshala media institute, both in Dhaka. In four decades dedicated to photography, Alam's lens has had a steadfast focus on the marginalised, 'creating imagery that is at once protest, reportage and art'.
The Dark Edge of Green
Works by Arunima Choudhury, from 1995-2022
Curated by Nancy Adajania
Emami Art (Ground Floor), June 18-August 20, 2022
'The Dark Edge of Green' encompasses three decades of the artist Arunima Choudhury's works, from 1995 to the present. Choudhury's restless experimentation across media, including watercolour, acrylic, enamel painting, ceramics, as well as eco-prints on cotton and rice paper, are well-represented in this expansive show. Fondly known as Arunima-di by her students at Patha Bhavan High School, Kolkata, this is practice that is finally acknowledged, as it should be.
Somnath Hore: A Centenary Exhibition
Curated by K.S. Radhakrishnan
Emami Art (Fourth floor), June 19–July 24, 2022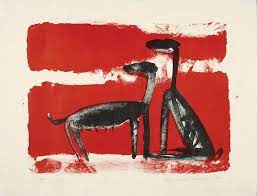 Arthshila Santiniketan's inaugural show, Somnath Hore: A Centenary Exhibition, curated by K.S. Radhakrishnan, is a comprehensive showcase of the different facets of the artist. The show covers Hore's works across different periods, from early drawings of daily life in Santiniketan to intaglio prints from the 1960s, to etching sand paintings from different periods, done in different methods.
Van Katha
Aakriti Art Gallery
July 30-August 20, 2022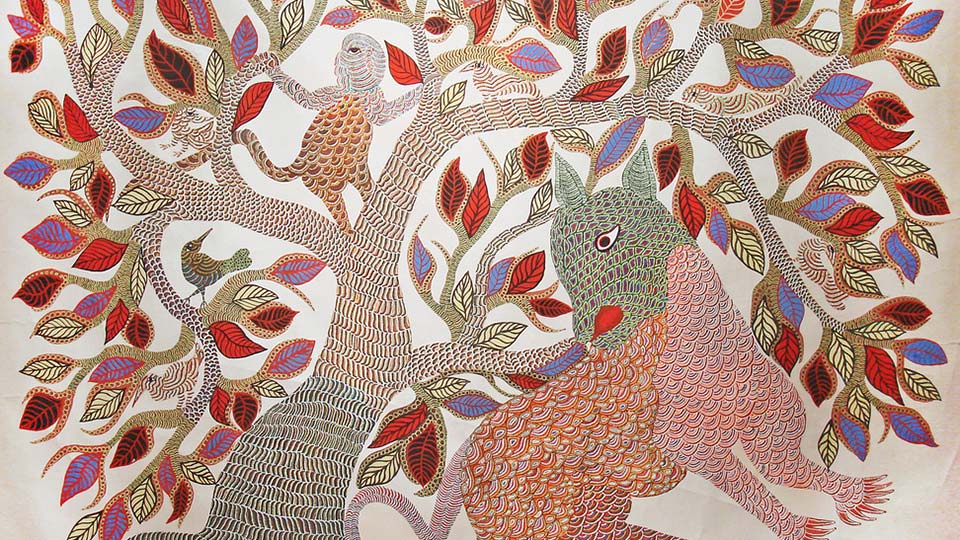 The annual Gond ritual of offering prayers to the Saja tree and the celebration of the new harvest forms the central theme to Van Katha, a display of traditional Gond paintings at Aaakriti.
Kallol Datta | Volume 3 Issue 2
Experimenter, Hindustan Road
July 15-September 23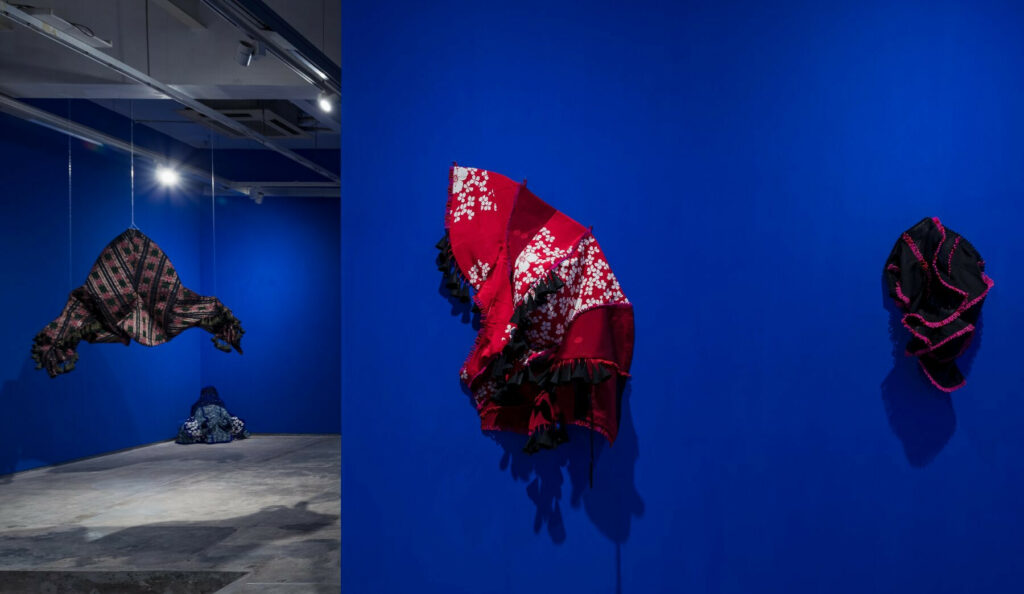 Volume 3 Issue 2, Kallol Datta's second solo show at Experimenter, will showcase the designer's ongoing exploration of native clothing practices in South-West Asia, North Africa, the subcontinent and the Korean Peninsula.
For Volume 3 Issue 2, Datta explores sculptural forms constructed in textiles, from the native wear of the Late Showa Period in Japan and old Indian sarees, both made between 1945–1989. Datta pushes the boundaries of his practice by questioning material and its apparent tenacity, juxtaposing several rare hand-woven textiles not only in stitching together new sculptures with the fabrics he collects, but delving deeper into ideas of cultural sustainability.