It was at Raj Kappor's birthday party. As always, cinema's finest were in attendance and Satyajit Ray, too, was there. During the course of the party, I was told that Manikda was there and that he was looking at me. Later in the evening, Raj Kapoor told me that the great Bengali director had seen the first third of Mera Naam Joker (I played an Anglo-Indian teacher) and was wanting to speak to me.
I did not get to speak to him that evening, but shortly thereafter, he wanted to offer me a role in Aranyer Din Ratri. I would have to roll back time a little to explain my reaction. I grew up in the United Kingdom and for me, Indian cinema was in fact synonymous with Ray's cinema. What we saw in the Indian High Commission's India evenings was his classics. I landed in Bombay in the early 1960s to discover that Hindi cinema was a completely different world. I would be often questioning scripts where girls disguised themselves as boys or worse, would be submissive and unquestioning in the face of men. Manikda and his films seemed a distant dream and I thought it would remain just that.
Imagine my reaction then, when I received a letter from Manikda making that distant dream come through. I was over the moon at the moment, but little did I know that I would also form an enduring friendship kept alive by our love for word games, his gentle nature, and of course a lifelong correspondence – letters that I treasure to this day.
The shoot was not easy, we were staying in Chhipadohar Forest and it was a place with no electricity or running water or a flush! But none of this mattered as I was surrounded by brilliant actors from Bengal – Soumitra Chatterjee, Subhendu Chatterjee, Robi Ghosh and Samit Bhanja. We would go for moonlit evening walks and the shoot is truly one of the most special memories of my career.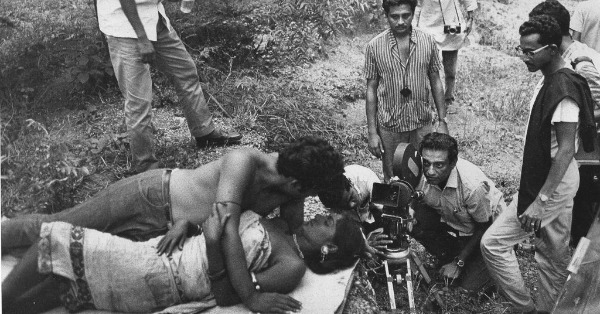 Duli was unlike any character and I marvel at how Manikda could reference my role in Mera Naam Joker to visualise his Duli. It was a leap that was immense and only showed his clear vision of his cinema characters. All he wanted from me was a make-up test for the look, as Manikda was confident about my ability to act the part convincingly.
One quality of Manikda's that I have come to admire more with time was his understanding of his actors and what they needed from him. The first few days of the shoot did not involve me, but Manikda encouraged me to be on set. It was his way of making me familiarise myself to the milieu we were shooting in. One evening, he took me to a local adda where the locals drank, and where Adivasi women used to come in the evening. There we saw a woman who said: 'Ek pauwa de do sahib', and that was how that dialogue came to be.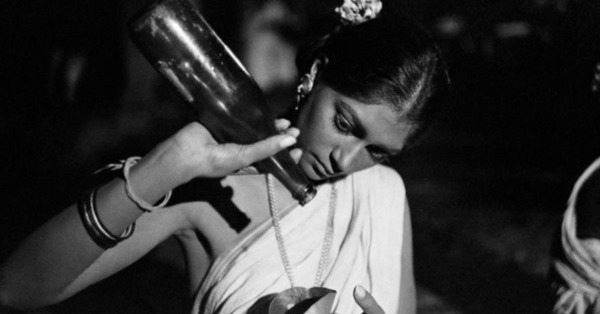 Much has been written about the makeup, and yes, it was a laborious process which took three hours to put on, with great care taken to ensure that the paste stayed. To make matters more challenging, it also took two hours for it to be removed! However, as I said, none of this mattered as I was working in the kind of cinema that was close to my heart.
There was a break between two shooting schedules of Aranyer Din Ratri and I was in Bombay for a few months. During this time, I was working on Mera Naam Joker and the contrast between two legendary directors was stark. Raj Kapoor was shooting the Padmini segment of the film and had already used 4,50,000 feet of stock. Compare this to Manikda, who finished shooting his entire feature film in just 30,000 feet.
Manikda's precision was something to learn from. Part of it came from his preparation. Reams have been written on how he would sketch frames, but truly, it was a thing to learn from! I remember him showing them to me ahead of the next day's shoot. When I made my film and documentary, I followed the same method – not to compare myself with the maestro, but it was a great way of managing one's shoot.
My friendship with Manikda continued till the end. We would continue discussing various topics, and yes, there were the word games. I remember telephoning him when I came to shoot for Padatik. He said: 'Are you in Kolkata? I have found a new word game.' There we were, playing this new word puzzle together a few hours later.
(As told to Daakbangla.com)