Mridul Toolsidass on his National Award-winning film, Toolsidas Jr
Mridul Toolsidass' 2022 film Toolsidas Junior is a breath of fresh air, depicting the real-life story of the filmmaker himself in a bittersweet coming-of-age drama that is firmly placed in a pre-digital era. The film – which won the National Film Award for Best Feature Film in Hindi, and brought a National Jury Award-Special Mention for child protagonist Varun Buddhadev — is based in Calcutta of the 1990s, and revolves around the game of snooker as a metaphor for life itself. It was the last screen outing of Rajiv 'Chimpu' Kapoor, and stars Sanjay Dutt in an intrinsically central Calcutta mohalla turn of a former snooker champion.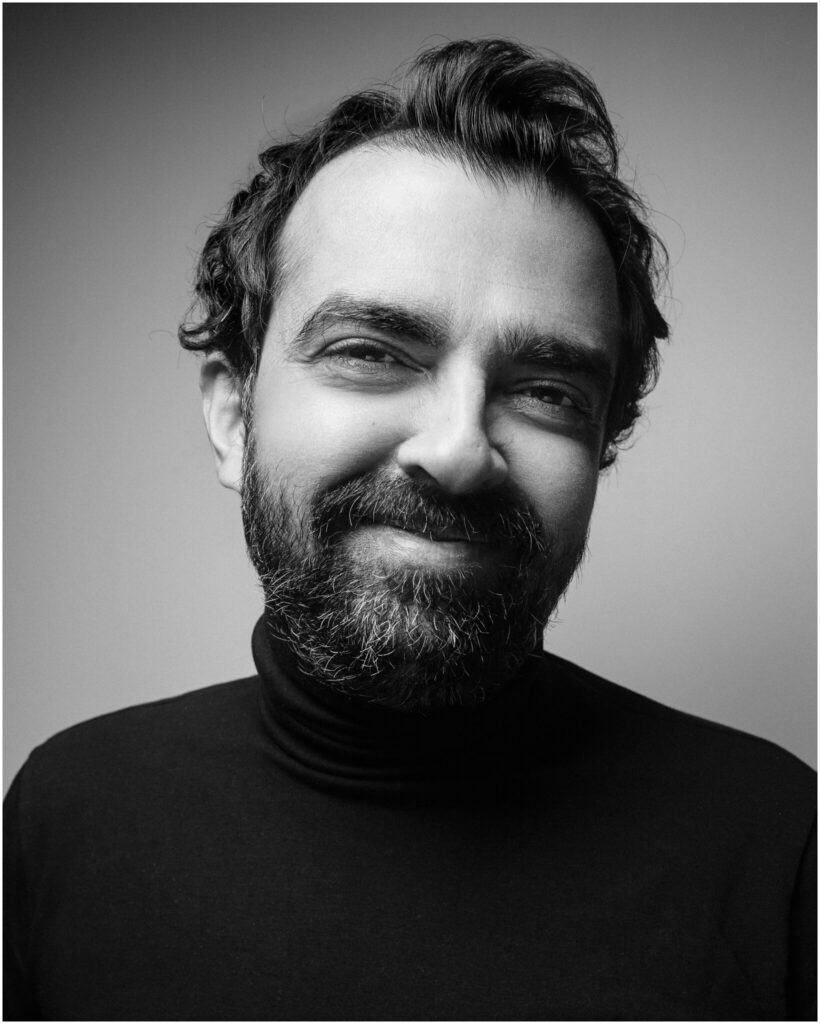 We spoke to Mridul on growing up in Calcutta in the 1990s, how that experience shaped his filmmaking, and video-game parlours…

How did the idea of the film come about?
The idea of the film goes back to more than a decade, something that started taking seed post my first full-length release, Missed Call, which had travelled to the Cannes festival in 2007. I was in Calcutta post the festival, suffering from the withdrawal symptoms of finishing a film; the what-do-I-do-next emptiness. Around the same time, I thought of making a film in which the protagonist would be a child, because we don't see that much, and even in Hindi cinema, there's maybe one children's film in a decade.
Screenwriters and filmmakers have their own processes. Some watch more films, some read. My process is completely inside out. I love to draw from my own life experiences.
Let me be honest: we are blessed to have been born and brought up in a place like Calcutta. It is one of the best places to grow up in, a city like ours'. I feel truly fortunate to have spent my formative years in a city as diverse and culturally active as Calcutta.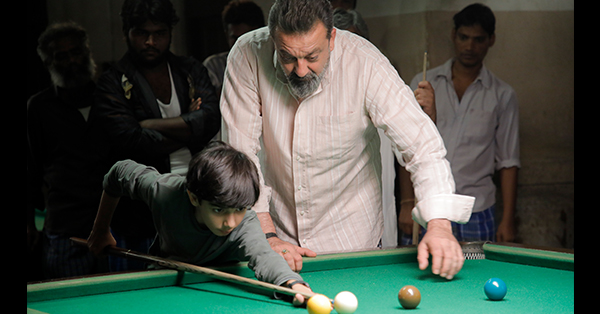 The idea of Toolsidas Junior came with all these thoughts, memories, and of course, the universe of snooker. My father was a celebrity for me; I would love to watch him play, would go gaga over his wins and be heartbroken if he lost.
I didn't need to look outside for a story, I had the story within me. It took more than a decade to make the written story into a film, but I guess that was well worth the time.

Are the events and characters all true to life? If yes, what happened to your snooker career?
Largely, yes, for the truth part. As for the game: I got very good at snooker; I went all the way up to the state level, I was Bengal No.3 in the U-21 category. But getting good at snooker was not just about the game, it was about life, about seeking validation. To a large extent, I did it for my dad. If it were to be kabaddi or kusti, I'd have tried to do the same thing.
Now, I don't know whether to call it ambition, but I always wanted to be in a field where I was the best, one where I'd be very happy. Eventually, a few years down the line, I found film-making. I realized that all the things I had tried to become, I still could, by telling the stories in a fiction form. In film, I could live up all my dreams and fulfill all my ambitions.
Tell us about the casting of Rajiv Kapoor
The father is the heart of the film; I wanted to ensure that the father would be a person who would be extremely lovable. Of course, he had to look like a club member — you know how club members in Calcutta have a typical swag and a way of being. For Rajiv-ji's casting, all credit goes to my producer, Ashutosh Gowarikar. One day, Ashu sir just told me that the actor best suited for this role is Rajiv Kapoor. No one had really seen Rajiv Kapoor after Ram Teri Ganga Maili, so you can imagine my surprise when this was suggested. We called him in, read him the film, and he loved it. He was ready to make a comeback!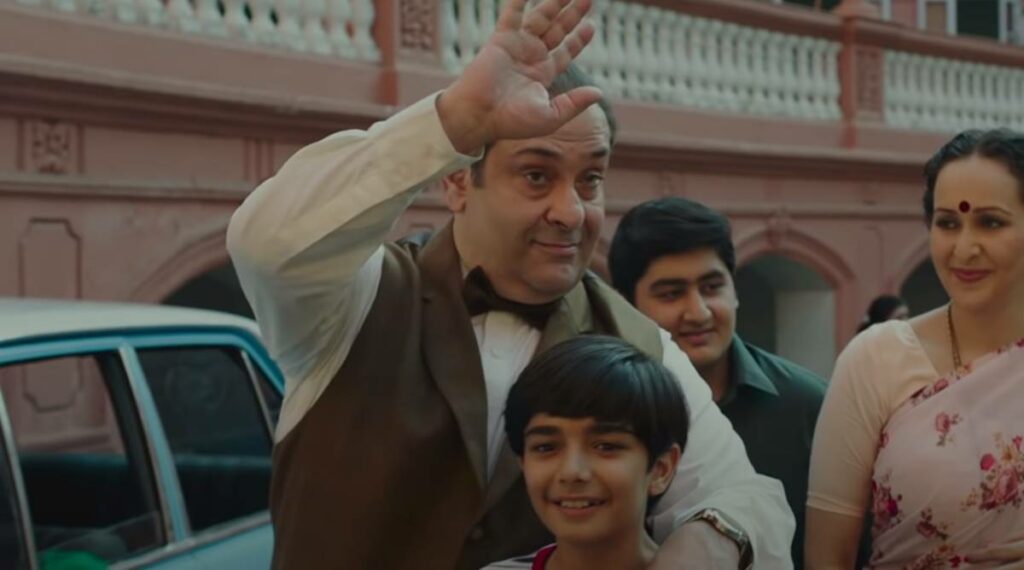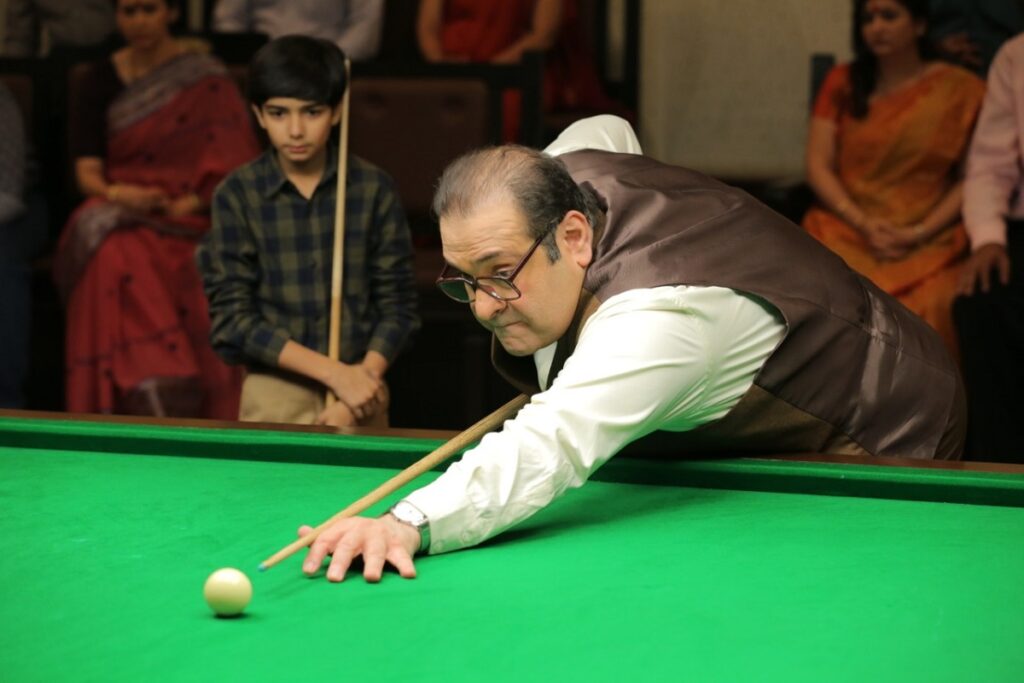 Having said all that, that first time I met Rajiv-ji, he looked like he was leading a retired life. He had put on a lot of weight; he looked way too old for the character, the father of a 13-year-old.
I don't know what Ashu sir told him, but when Rajiv-ji returned three months later for the look test, he looked absolutely fabulous! Apparently, on Ashu sir's coaxing, he went through a complete lifestyle change and made an extra effort to look good for his comeback film!
As a filmmaker, the biggest victory is when the casting is done just right; the feeling of a man doing the right role. Rajiv-ji had to play the senior Toolsidas. And he was such a joy to work with.
The universe works in strange ways. We managed to show the film to both Rajiv-ji and my father, before they passed away; we lost both the real and the reel Toolsidas Sr in a matter of months. Today, as the film is doing what it's doing, I can only think that somewhere up there, they are both blessing the film.

The casting of Sanjay Dutt…
The character of Salaam Bhai was written with only one person in mind, Sanjay Dutt. I have been a massive fan of Sanjay Dutt since childhood; I saw Khalnayak in Menoka and back in the day, the theatre had exploded; couldn't hear a thing for 15 minutes after his entry with the title song! That was mad!
In all anticipation of fulfilling the dream of having Sanjay Dutt in my film, I tried to write a fabulous entry for him; how he's always sleeping on the bench at the Wellington YMCA, and then, finally, the handkerchief comes off, and the man behind the handkerchief gets up!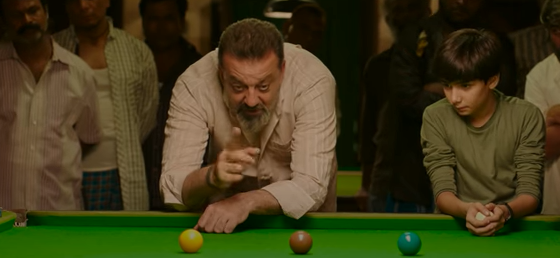 We had a screening with 200 children in a theatre here in Mumbai. I'm telling you, when Sanjay Dutt's entry happened, I got the same feeling as we had had at Menoka, from 28 years back! The theatre exploded, the kids were shouting at the top of their voices, whistling, hooting— it was crazy!
When I had thought about casting him back in 2012-13, he was in prison. I had tried to pitch the film, but it never got made, thank god! When Ashu Sir came on board, I told him about casting Sanjay Dutt. He just picked up the phone, called Dutt, told him that there's a script and that it should be heard. Two days later, Sanjay Dutt listened to Toolsidas Jr and said yes! Basically, my 10 years of trying to make the film happened in a matter of two days…

Dalip Tahil plays the reigning snooker champion Jimmy Tandon, and he's someone we love to hate on screen…
Oh, he's the perfect villain, isn't he? He is so classy, you cannot but keep watching his next move, even if you hate him to the core. How he pulls of being all evil, with no redeeming quality at all (laughs)!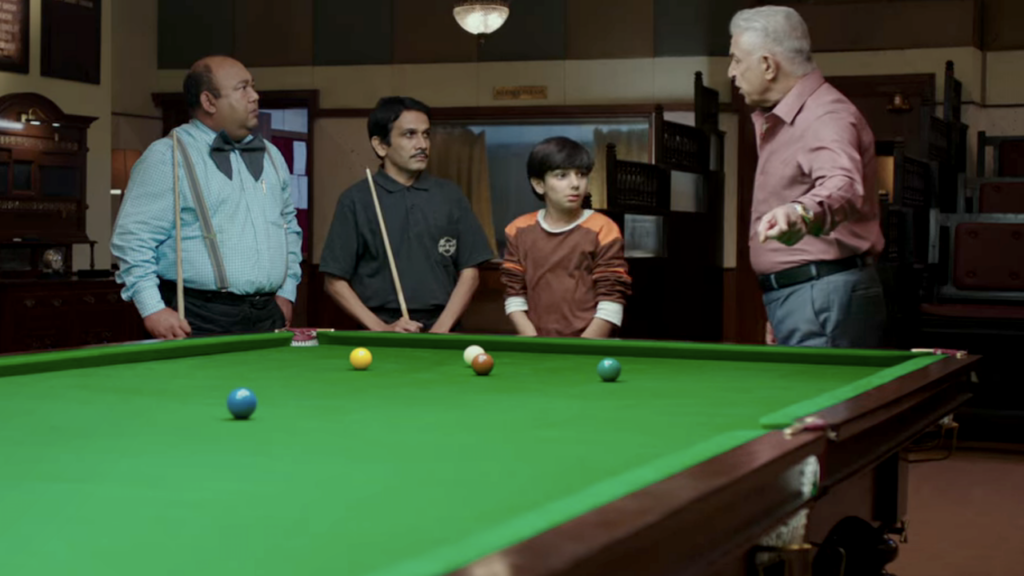 How did you find Varun Buddhadev, to be cast as Midi?
We auditioned around 150-200 kids for Midi's role, till we found Varun Buddhadev. My casting director and others kept talking about Varun, till we brought him in and auditioned him. He was unbelievable. He was shortlisted in the last three kids that we did audition.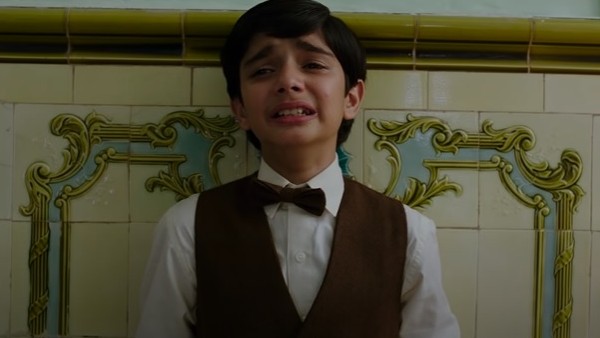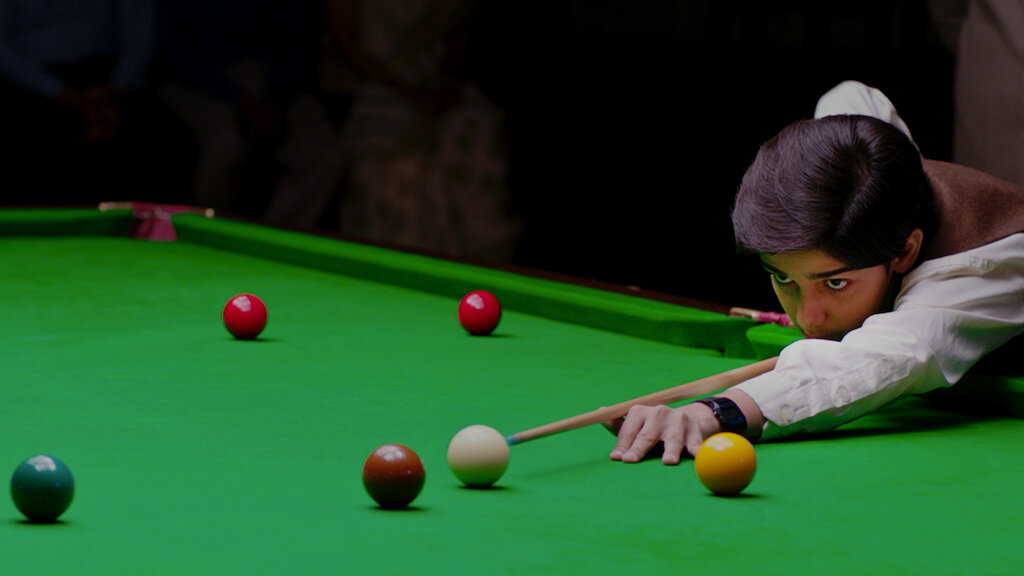 That same night, my wife had brought out an old photograph of me when I was 13, and the resemblance between Varun as Midi and me was uncanny! I can say that Varun has single-handedly carried the film on his shoulders; gave us a brilliant performance!

Chinmai Chandranshuh as Goti, the elder brother…
Once we found Varun Buddhadev to play Midi, we started auditioning a lot of kids with Varun, because the combination had to work. My casting director spoke of Chinmai, referring to his turn in Queen. He came in, but he had such a saint-like, quiet personality, I didn't know what to think. He's one of the most innocent, seedha-sadha bacchas one would find. I froze; we were two weeks from shoot, and I was hoping in hell that this kid worked out! So we still did an audition, and the moment the cameras came on, man, he had a 180 degree turn! He immediately put on that tone, had that delivery, and looked around with that intimidating gaze! It was an unbelievable transformation — I realized that this was real acting; it has nothing to do with your original personality. It was insane!

Don Ray as Tutu Bose and the tram conductor, in their brief presences, still manage to steal the screen…
Died in the wool Calcutta characters, aren't they (starts laughing)?
Well, the film needed some comic relief, and Ashu sir had referred to someone like Asit Sen. That immediately made me think of Saswata Chatterjee, but then I also realized that Saswata was one of the busiest actors in the country, and maybe this role would not fit him.
We were looking around for Tutu's role. I didn't know Don, but Aniruddha Roychowdhury's wife Indrani did, and she told me about this doctor, a member of the Calcutta Club, who had done theatre years back.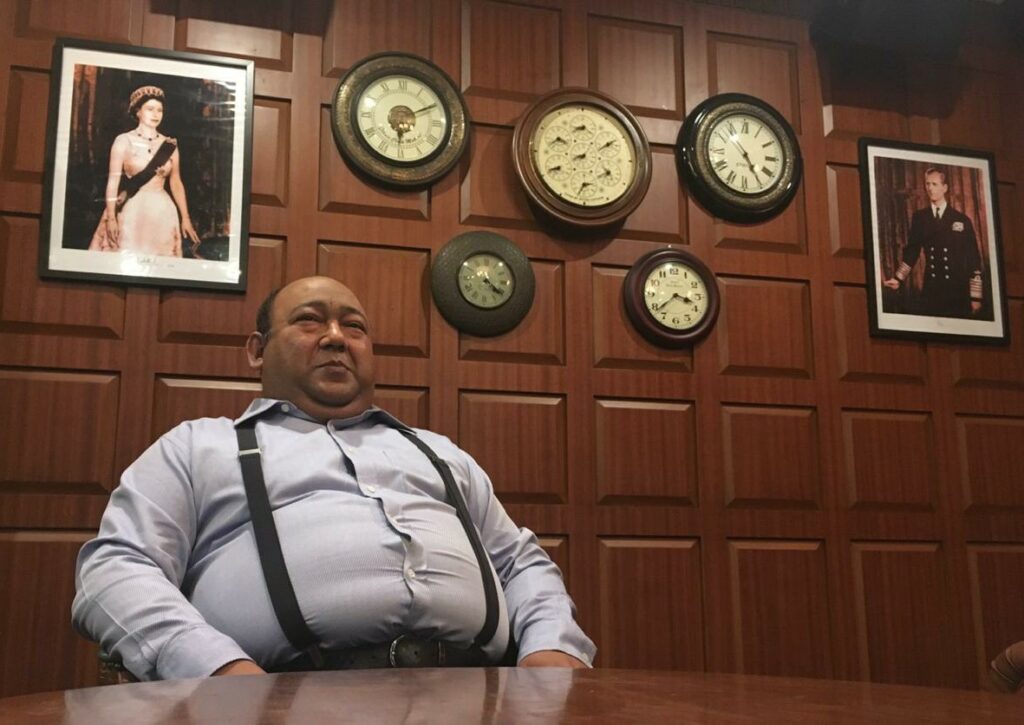 Then, she sent us a video of Don speaking. Not acting, mind you, just speaking, on a serious subject (he's a well-known doctor in the city). Man, we saw the video and were in splits (laughs hard)! I mean, here was this guy, speaking seriously, but whenever I saw it, or whoever I showed it to, started laughing! We sent him some lines for an audition, which he did at 1AM. It was done so cutely, and with such sincerity, that we had to take him on! Tutu Bose was done!
The tram conductor, his name is Montu Das, he's a well-known theatre actor, and yes, he was perfect. He left a mark every time he spoke on screen!
I think all these little, true-blue Calcutta characters and their nuances added up to make the vibe of the film that much more local, which ultimately contributed a lot to resonate with audiences.

Tell us a little about the OST and the score of the film…
Daniel B. George happens to be the music director of my first film, Missed Call, and has been working with much of Sriram Raghavan's work, including Andhadhun. The background was magical; it was out of his comfort zone, but he's very good at cracking themes. He cracked two or three excellent themes, which became the spine of the score.
Udd Chala is very interesting; it stemmed out of the father-son theme. We were not sure of what to put at the end of the film; a song or just a score. Swanand (Kirkire) wrote beautiful words for the song, Sachet Tandon sang it amazingly. It is a very inspiring song, and it seems a lot of children have been listening to the song on loop!

Calcutta, specifically central Calcutta: Wellesley and Wellington as a character unto itself…
I feel fortunate to actually grow up in the Park Street area – my family lived on Hungerford Street, right outside the St Xavier's back gate, and I studied in La Martiniere and Bhawanipore; in all senses, I'm a fully Calcutta boy. But all that is only one part of Calcutta.
My exposure to the other side of Calcutta, central Calcutta, really began when my brother and I went on to explore snooker clubs in the vicinity; first to YMCA Chowringhee, and then later, Wellington. The first time we actually saw a tram was on the Rafi Ahmed Kidwai Road stretch, taking one coming in from the Nonapukur depot (where we shot parts of Toolsidas later), crossing Crown Cinema and all the way to Maulana Azad College. I had never seen that part of the city before this, all those wires, all that chaos, every form transport imaginable jostling for space in a small narrow lane, the sort of public. I remember asking my brother whether we were still in Calcutta. He said something about this being the 'other side', and I feel so fortunate to have experienced that. And that part of the city remains unchanged!

The story, screenplay, cinematography and even the acting is a throwback to a pre-digitised age. How difficult was it to make a film located in that era?
The only advantage I had is that I have lived that period. Our production designer and costume designer would make me stuff and I would know whether it was from that period, or not. The shape of the collar, shoes, texture of clothes: I know all of these first-hand. It was tough to recreate it, but it was easy to approve. I would have had it if this was a film based in the 1950s, because I have no reference point.

In the film, snooker isn't just a game, it is an attitude. What has snooker taught you, as a filmmaker?
Snooker has taught me precision, focus, dedication, persistence patience… these are the key qualities that go into the whole skill for snooker. You have to be very patient. If you start losing it as the other player is potting balls, you will lose the game. The game is 99% mind, to be honest; it doesn't require much physicality, just your arms. Filmmaking is also a mind-game; your film is in your mind before it comes alive on screen. No one's really asked me this (laughs), but I am sure those qualities in snooker have come together in honing my skills as a film-maker.

What are your plans for your next film, and how easy or difficult would it be to parallel Toolsidas's success?
I have been writing a lot of stuff, in anticipation that one day Toolsidas will come out and make a mark, so that I get more opportunities to make films, tell my other stories. From time to time, I have worked on stories, screenplays, scripts, quickly putting them on paper and pitching them. I don't know which film is due to be made (laughs). Of course, the National Award has set a certain expectation for a film to be made now, but I am not playing it safe. I will be a storyteller first, and I will take all of this as positive pressure, work doubly hard, try and give people joy and exhilaration and make inspiring stuff for children, and definitely relive the experience all over again.
Don Ray aka Dr Ramaditya Ray on his turn as Tutu Bose in Toolsidas Junior
It was practically a miracle, because I had disconnected myself cautiously and carefully from the Kolkata film and television circuit, despite my background in group theatre (with Jochhon Dastidar's group Charbak), and I had no plans of going back. I have also been very busy in my profession as a doctor and in healthcare management. Of course, I have always remained well-connected to the circuit.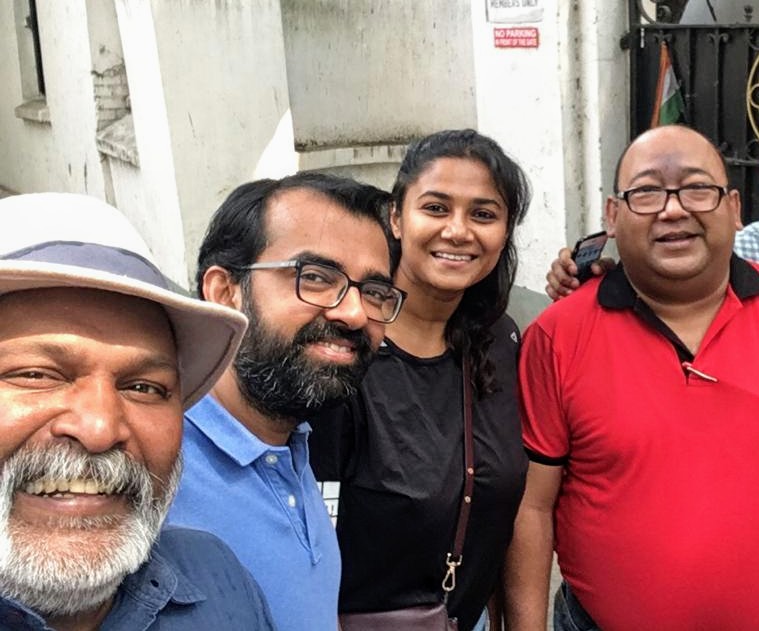 This role was to be enacted by Saswata, but for some reason, that didn't materialise. The filmmakers were desperately looking for someone to essay Tutu, and the connection (with Mridul) happened via Aniruddha Roychowdhury. The makers saw my photos and videos and decided that no one else can play Tutu, but it took a long time for them to convince me!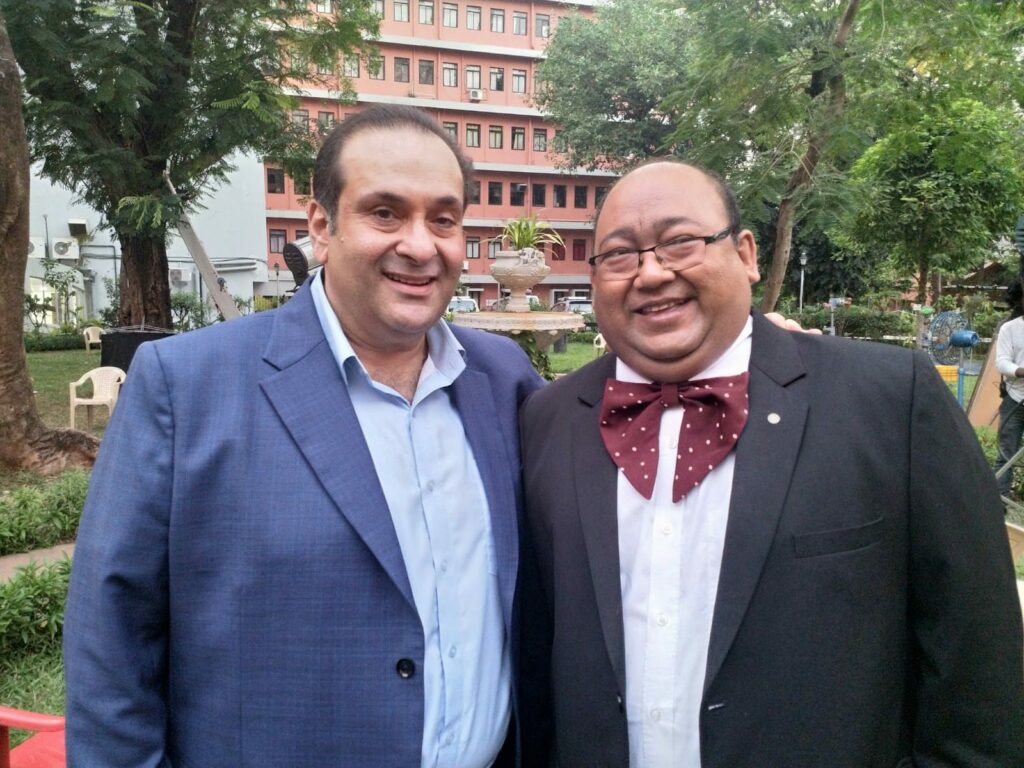 We shot both in Kolkata and Mumbai; much of the indoor scenes were shot in Mumbai, and the makers matched it perfectly with the Kolkata scenes. The shoot was a wonderful experience; it was a dream come true, with total professionalism holding it all together. They really, really value your time: a shoot is scheduled and it runs perfectly on time. And the camaraderie that exists in the Mumbai industry is fantastic, everyone is super helpful, making a film together. In a very short time, the unit became my second family.
My first shot was, in fact, with Sanjoo Baba (Sanjay Dutt), with Ashutosh Gowarikar standing right in front of me; I couldn't believe it! And that first shot itself was 'Okayed' (Tutu sidles up to Salaam Bhai, played by Dutt, as the snooker finals are on, and smiles awkwardly, and is rewarded with a rare smile from Salaam)! In fact, Sanjay Dutt told me that I apparently stole the scene!
I had to train for snooker for a month, because I have never played the game. The reason why Tutu's character of a miserable snooker player came out so well is because I was a terrible snooker player. Even on camera, I could never pocket a ball, mind you, so those are real takes!
Mridul, of course, had seen Tutu Bose as a child, and was fascinated by the character as a connoisseur of food and sports. In a way, this character was his tribute to the real Tutu Bose.
The kids were a riot, as well, especially Varun. He was Jekyll-and-Hyde: 30 seconds before a shot, he would be rattling off the entire plot, but once the shot started, he had a completely changed persona. He would be doing all sorts of nonsense on the floor, including monkeying around with that giant-sized bow tie that I wear for the climax scene. Just before the shot was called in, he was there, but my bow wasn't!
I would fondly remember Dalip Tahil for his warmth. In fact, when he felt a little unwell on the floor, I had to take up my role as a physician and thereafter, I had a dual role to play: I was an actor and the unit's doctor!
Ashu Sir (Ashutosh Gowarikar) had called me up to speak about more work, and I told him that I'd only like to work with his fabulous unit! I have done quite a few ad films post this role, and I'm looking forward to play a comic villain! Let's see what comes up!
Photographs courtesy Mridul Toolsidass and Dr Ramaditya Ray